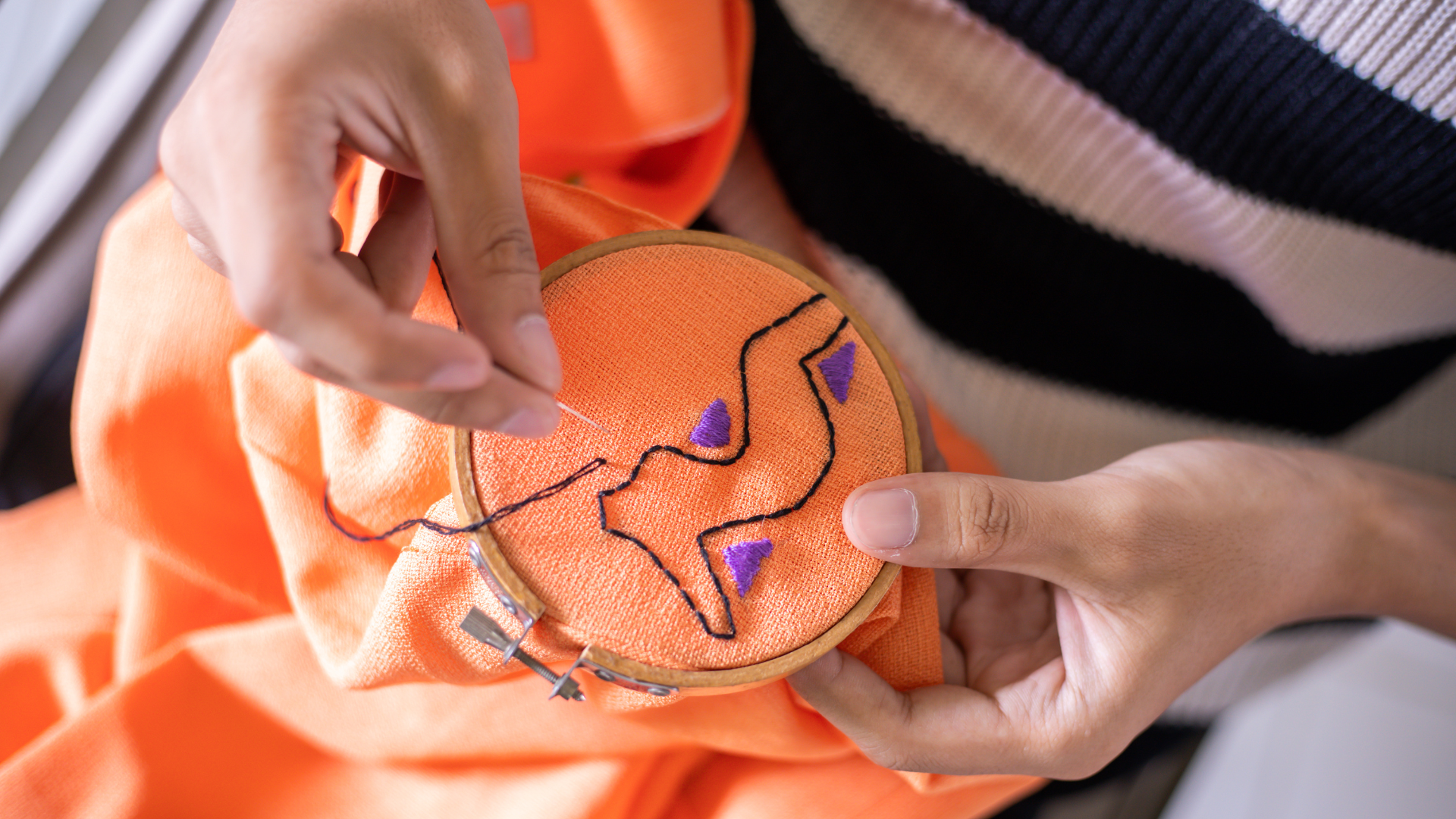 Caroline Sangret, a proud Calgarian and Cree from Métis Nation of Alberta – Region 3 member with her heritage from the Beardy's Reserve, joined our team in June as a Business Development Manager for Stream Source. Caroline is sharing her thoughts and experiences on how businesses can respect the day and be better allies and advocates for Indigenous rights and reconciliation efforts on National Day for Truth and Reconciliation and beyond.
What is National Day for Truth and Reconciliation (Orange Shirt Day)?
In 2021, the federal government officially designated September 30 as the National Day for Truth and Reconciliation. This significant day was inspired by Orange Shirt Day, which originated in 2013 to commemorate the experiences of all those affected by the residential school system. The National Day for Truth and Reconciliation holds immense importance in the broader process of reconciliation. The orange shirt serves as a symbol of the numerous losses suffered by Indigenous children during their time in residential schools, encompassing the loss of language, culture, family, and community. The choice of the color orange was influenced by the personal story of Phyllis (Jack) Webstad, a survivor of the residential school system. This day draws inspiration from the heart-wrenching memory of how Webstad's beloved orange shirt was taken from her on her first day at the residential school when she was just six years old.
Why should businesses embrace Orange Shirt Day, particularly in the context of truth and reconciliation?
When discussing Orange Shirt Day, it's important to emphasize the broader framework of truth and reconciliation. While Orange Shirt Day serves as a valuable awareness-building tool on September 30th, it's crucial to recognize that it symbolizes a commitment to addressing historical injustices and driving meaningful change all-year-round.
For businesses, it signifies a dedication to ethical business practices, encompassing efforts to prevent discrimination and foster an inclusive and diverse workplace. This commitment extends beyond safeguarding the rights and cultures of Indigenous Peoples; it also encompasses other underrepresented minorities.
Can you discuss the importance of education and awareness when it comes to Indigenous history?
The importance of education and awareness about Indigenous history in Canada should be a commitment for all businesses. Understanding this history and the ongoing challenges and disparities faced by Indigenous Peoples, promotes cultural sensitivity in the workplace and contributes to reconciliation. Businesses can contribute to reconciliation by actively engaging in any of the 94 government calls to action and aligning with Indigenous-oriented policies leading to meaningful actions, which is as equally important as education and awareness.
What initiatives or events should businesses partake in, and how do these efforts contribute to diversity and inclusivity?
When businesses approach their initiatives with an inclusivity and diversity lens, it fosters a welcoming environment not only for Indigenous Peoples but for all minority groups. Businesses can invite Indigenous speakers or teachers to educate employees on history and culture, creating accessibility to Indigenous knowledge. Supporting employees in their learning journeys involve providing time and resources to grow. The impact of these efforts extends beyond the workplace culture. It also contributes to a more equitable society.
What impact does the recognition and observance of Orange Shirt Day mean to Indigenous Peoples?
The recognition and observance of Orange Shirt Day signify solidarity and mark the beginning of a journey towards understanding and healing for Indigenous Peoples. It demonstrates a commitment to education and advocacy for Indigenous rights, and equitable workplace policies not only for colleagues and other businesses but for Indigenous communities. Furthermore, embracing Orange Shirt Day presents businesses with opportunities to honour everyone impacted by the residential school system, which, in turn, can enhance their reputation and relationships within the community.
How can non-Indigenous organizations be better allies and advocates for Indigenous rights and reconciliation efforts?
Non-Indigenous organizations can be better allies in reconciliation efforts by showing continuous action, such as ongoing education, active listening, and advocating for Indigenous leadership. They also need to adopt any of the government's calls to action related to Indigenous rights and reconciliation including making a commitment to specific actions aligned with their organization's goals and capacities and actively working toward their implementation. It also includes supporting Indigenous training, job opportunities, and understanding the specific needs of different Indigenous communities. When possible, support Indigenous organizations in their procurement strategies and researching the validity of communities' ties in their procurement.
It's a shared responsibility for everyone to learn and engage in meaningful ways, utilizing the many available free resources and events offered by Indigenous communities and organizations, such as books, podcasts, and discussions. This way, the burden of educating others about Indigenous culture and history doesn't solely fall on Indigenous individuals.
Here are some resources to inspire your corporate or personal journey in truth and reconciliation:
Looking to onboard new talent? As Canada's largest Indigenous-owned recruitment agency, with over two decades of experience in the industry, Stream Source uses its expertise to find right-fit talent aligned to your company's culture and business demands. We proactively connect with candidates across the country through community events, networking and job fairs to house a diverse candidate directory. We focus in field operations, engineering, information technology and professional roles. Complete the talent request form here and let us know how we can help.